I try to steer clear of plasticy bins and accoutrements for organizing and this is especially true for small kitchens where limited cabinet space means you will be storing more in plain sight. Why not choose something pleasing to the eye? Well-designed doesn't mean expensive. IKEA and Yamazaki Home are my go-tos and I never saw a thrifted basket I didn't like.
A jar so nice I don't mind keeping it on my counter. The cork lid makes it look more expensive than it is.
These classic German jars are a good-looking option if you are tired of Mason. Perfect for storing bulk grains and beans.
Yamazaki Home Tosca Basket
So so sleek. A few of these in a pantry would make easy work of corralling bags, cans, and boxes of staples.
Good Thing General Series Storage
This cheery storage vessel comes in bowl, bucket, and tray form with a clever handle. I could see the bucket holding utensils and the bowl and tray for onions or fruit on the counter.
An affordable, non-plastic, bamboo option for all your flatware and kitchen gadget organizing needs. It also comes in a few other shapes.
The chef-approved way to store your knives. This one comes recommended from Wirecutter.
Installed on the back of a door, 2 of these racks would make tidy work of your spice collection. Done and done.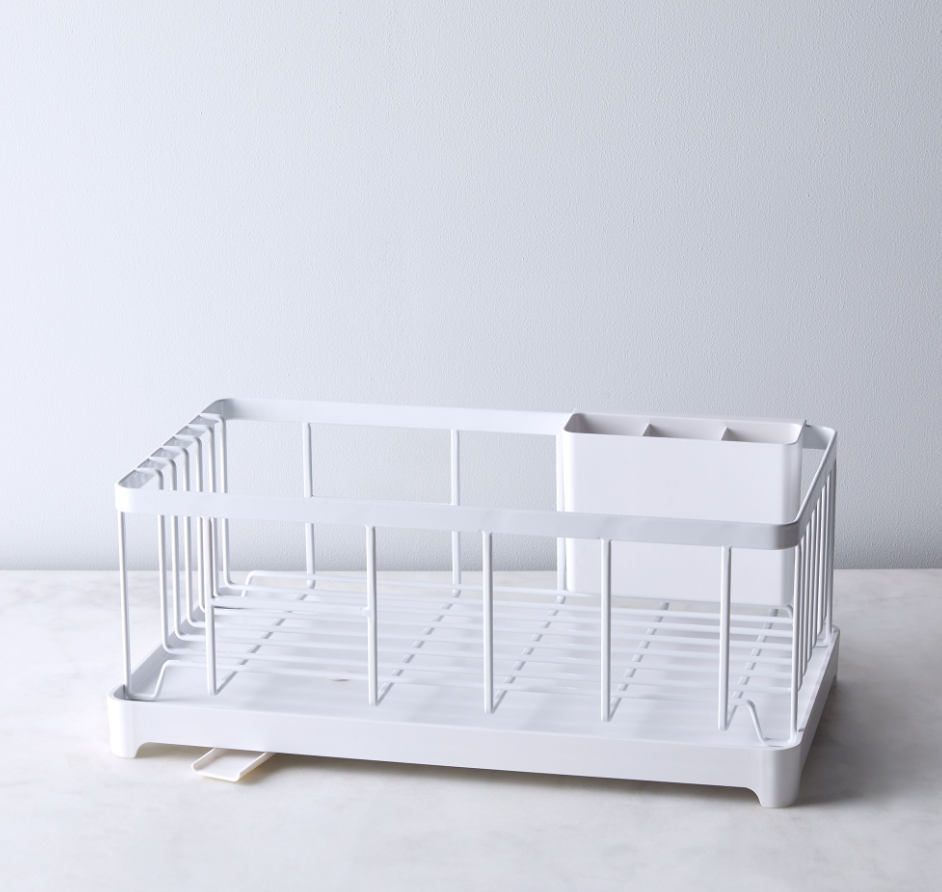 I like the design, small footprint, and the draining spout on this guy. A nice choice for a small apartment.
I recently switched over to strictly using bar soap. These thoughtful dishes keep your bar from getting slippery and mushy.
I've used this trash can for years. It fits under my sink and the small size ensures that the trash is emptied on the regular.
Yamazaki Home Magnetic Hooks
A dish towel? An apron? The possibilities are endless and the magnet means you don't even have to sully your walls.
This cart gets rave reviews and I can see why. It would be a storage workhorse in a tiny kitchen.