Happy 2019! One of my resolutions this year is the same one I've had for at least the past five years, which is to create less garbage and use less plastic. If you have your basics down, (compost, recycle, cloth napkins, rags rather than paper towels, DIY cleaning supplies) congratulations, and time to move on to stage two. Below are 8 easy switches that helped me take it up a notch in 2018 along with 2 things I'm considering for the year ahead.
Life gets hectic and I'm all for being realistic in my zero-waste goal setting. Can I vouch for using a safety razor or bringing glass containers to the corner sushi spot to pick up my takeout? Not really, but I will try to remember to ask not to have napkins and plastic utensils next time. In reality, I'm far from being zero-waste, but that doesn't mean I won't keep chipping away and making better choices especially where they can be worked in with very little sacrifice to convenience.
Bee's Wrap Reusable Food Wrap
I use these wraps for chunks of cheese, half-used veg and sandwiches, basically anytime you would use plastic wrap. They close with the warmth of your hands and don't seem to retain any food odor even with just a quick rinse with water.
Rezip Reusable Sandwich Bags
These have pretty much completely replaced plastic bags in our household. Perfect for snacks and sandwiches and easy to rinse out with soap and water and let air dry.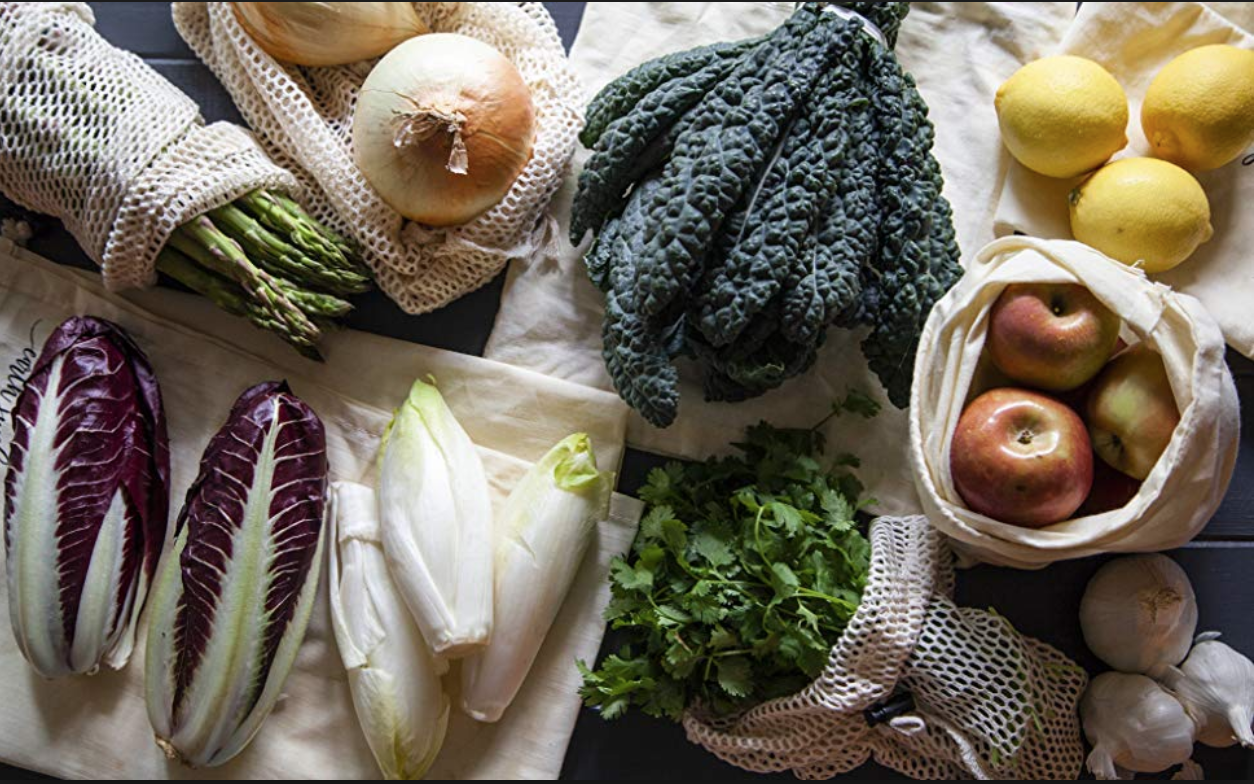 Earth Junky Mesh & Muslin Cloth Produce Bags
I joined my local co-op this year and have been bringing in these muslin bags to fill with bulk goods. The mesh ones are handy for fruit and vegetables.
Klean Kanteen Insulated Bottle
I stuck to a strict no bottle, no cold brew rule this past summer. This guy can be used for both water and coffee and I really see no need for a straw. We have lips for that.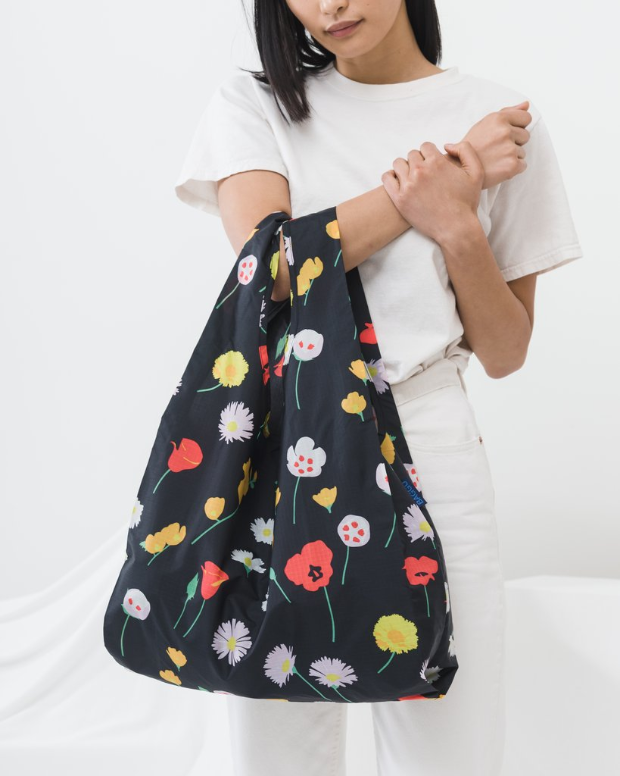 I love these bags. They fold up into tiny squares that fit in your smaller bag so you can have one with you at all times. And the prints are so cute, I'm always tempted to buy more.
Who Gives A Crap Recycled Toilet Paper
I don't love the choice of brand name, but the idea is a good one. As a car-less New Yorker formerly reduced to hauling home TP by the 4-pack, this has been a game changer. Recycled toilet paper delivered to your door in quantities of 24 or 48 rolls.
Dr. Bronner's Pure Castile Bar Soap
A classic and the packaging can't be beat. I'm officially switching over to bar soap which should have happened a long time ago. By the sink, in the shower, bar soap all the way. Bye bye plastic bottles of Mrs. Meyer's liquid soap.
Woolzies Wool Dryer Balls
I wasn't using dryer sheets or fabric softener before, but if you are, these nifty balls replace them. They also dramatically reduce drying time and puff up your down pillows and duvets.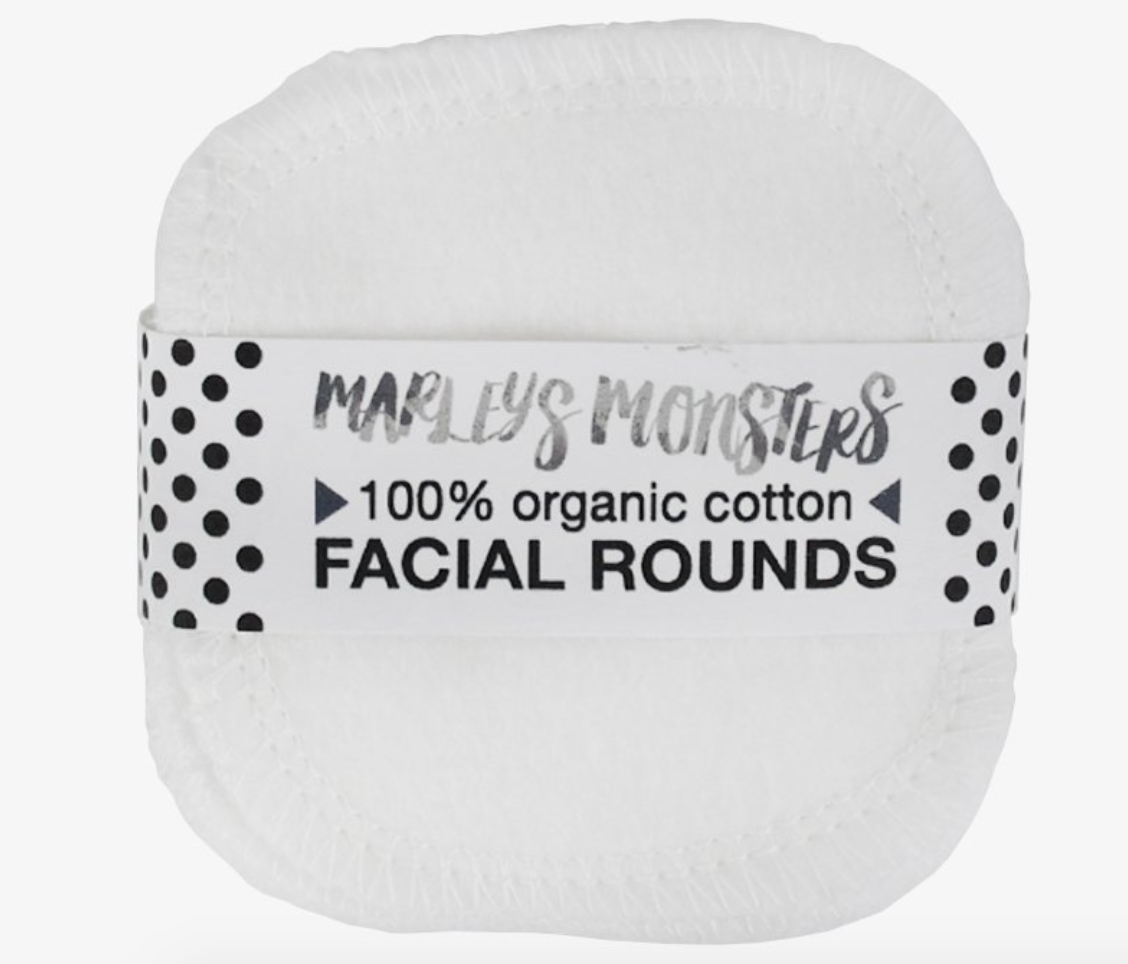 Marley's Monsters Organic Cotton Facial Rounds
This seems like an obvious switch to make for 2019. Disposable cotton rounds are passé. Once my disposable ones run out, I'm going to try these.
Plaine Products Shampoo (Conditioner, Body Wash & Body Lotion)
I'm curious to try out this refillable hair and body care brand. You send back the aluminum bottle to be refilled and returned to you. My only concern is that it seems like quite a commitment. Updates to follow.